We are glad to announce that as of 18th of June 2008 we have officially finished our beta testing ,
We take advantage of this opportunity to thank all donators and active users, who helped by participating and encouraging us during this long tedious months .
Download Quick Media Converter 3.5.7 Final
Version 3.5.7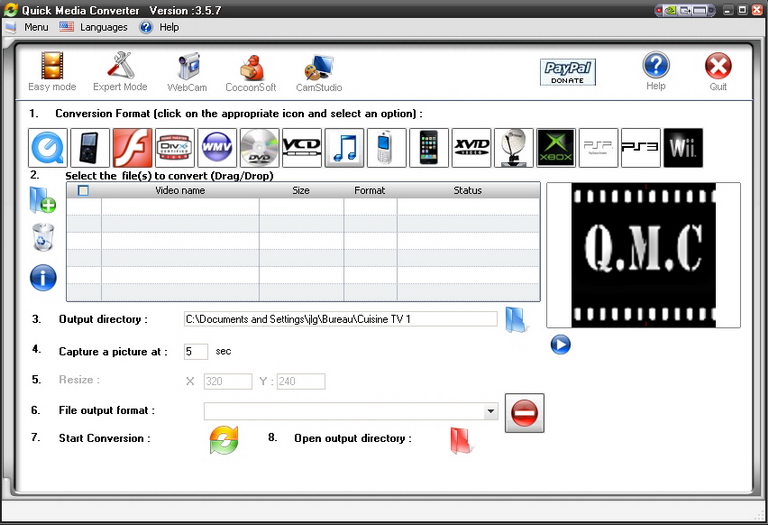 now includes :
Custom resizing in simple mode (appropriate conversion formats)
Thumbnails capturing according to time set and displayed in conversion output directory.
Wii conversions
XBOX and XBOX 360 Conversions
PS3 Conversions
Many bugs from previous versions have been corrected and are now part of the past.
The interface has been reviewed as well as icon for better understanding.
We have reprogrammed many things to improve quality and success rate for the users.
Inlcudes direct links to our forum (help button)
includes direct link to our website
Will let you know directly on the interface if a new version or patch is available for download.
The new conversion logo is

From today only this QMC 3.5.7 and up will be supported by us our forum, support for all previous versions (beta) is discontinued .
We are convinced you will be satisfied and enjoy this new freeware as we keep on improving it day by day, we are looking forward to your feedback.
Have fun using it and share it with your friends.
Have a nice day